Applications
At Box@Home you get the most out of your reserved storage space. No money wasted on half-empty storage space: you pay for what you need. We think it through and do the calculations with you. We deliver your storage solution to your door and take care of its storage afterwards. We treat your belongings with the greatest care, and our service can be used in any situation.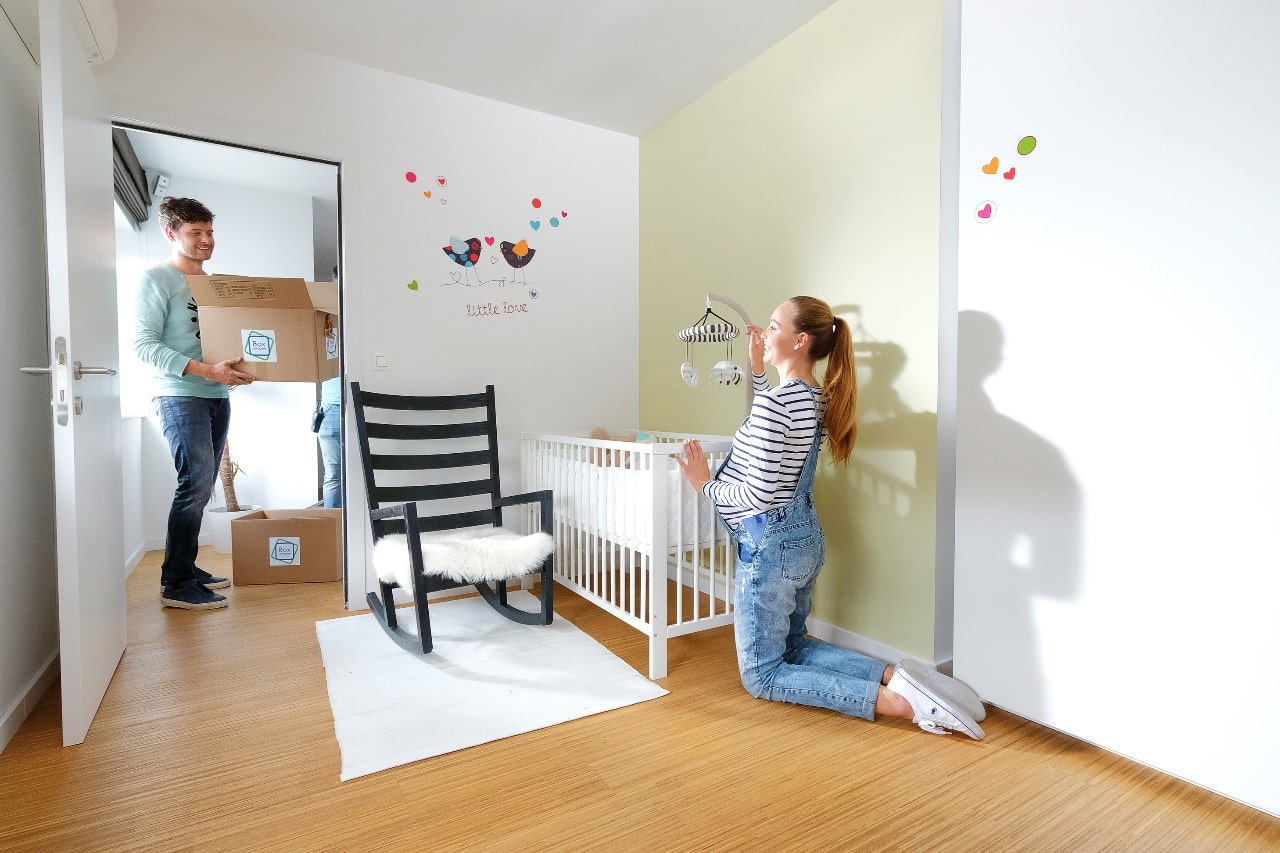 Hassle-free conversions and home improvements? Box@Home offers you temporary storage space to suit your requirements. A safe haven for your cupboards, sofas, tables and chairs.
Box@Home protects your furniture for as long as you want.

Are you taking on the challenge of downsizing? Have you bought a new house where there is still some work to do? Box@Home will calculate the required storage volume together with you and then keep your belongings safe.
Need cardboard removal boxes and protective equipment?
Box@Home will be happy to help you with that too. View our extensive range of packaging, protective material and other useful products. From cling film to mattress boxes, and from plate protectors to safety knives. For a hassle-free move, because a good start is half the battle.
A fire or flood can turn your home – and your life – upside down. We'll be happy to support you where possible. Is your home temporarily uninhabitable, or are repairs required? Box@Home offers you a temporary haven for all your valuables.
Box@Home is there for you!
Not sure how much storage space you need? Are there items that require special storage, such as important documents, an external hard drive or a painting? We'll advise you which packaging and storage method is most suitable. Step by step, your house will become a secure place once more. In the meantime, we'll keep your belongings safe and you can start thinking about the changes you need to make.
Too many hobbies, too many toys? And what about all those seasonal items in the house? Inflatable pools, skiing outfits, suitcases and umbrellas. From Christmas baubles to camping gear. Box@Home offers you storage space for all the stuff that's temporarily in the way. More space for everyone in the house.

Available whenever you want

Have the first rays of the sun appeared? Has your young son suddenly got back into Lego again? Are you going on holiday soon? At your request your Box will be returned to you, and you can partially or completely unload it. You can also visit your Box in our warehouse at any time if you need certain items again. Everything is done at your pace.
Is your son or daughter saying goodbye to student life and therefore to his or her student accommodation? What do you do with all the furniture and all that student stuff when your son or daughter returns home? Box@Home can store it safely for you.
No stopovers. Are you reluctant to temporarily store all that stuff at home, to arrange transport or to drive it to and fro several times over? We'll deliver your Box to the desired address and at the time of your choosing. Load it up and you're done. Simple, right?
Discover our range of services